Coral & Marina Hygiene Protocols
Committed to Your Health
For more information about Cristal International Standards please visit here.  ​
We state some of the new activities as part of our CORAL COMMITMENT:
1. General Cleaning Standards
Our property is fully disinfected through the irrigation processes of a disinfectant chemical endorsed by the company Orange Clean ®, which will be carried out periodically.
We have deployed automatic 70% alcohol based antibacterial gel dispensers at various locations throughout the property.
2. Upon Arrival to the Premises
A full sanitation tunnel has been installed to access the property
Specialized treatment will be given to the guest's luggage to ensure its disinfection
Thermal imaging cameras are available for your safety, this takes the temperature of any person who enters the property (Visitors in general)
As of June 1st, transparent physical barriers in the front desk area shall be installed to promote and adequate social distancing.
The Mobile key ® App, is available so that the guests may check in and obtain their room keys by QR CODE, this substitutes human contact and physical key handling, intended to minimize the possibility of risks.
3. Social Distancing
There are 1.5 m distance markings on the front desk area.
All our public areas have been rearranged in order to keep furniture separate from each other in swimming pools, lobby, restaurants and all of the Hotel's common areas.
New room service protocols have been implemented with a focus on almost no contact, thus avoiding risks for our clients and collaborators.
The use of the elevator, (which will have its surfaces constantly disinfected with the aforementioned products) is now limited to only travel groups, they are asked to be patient in the use of these and they are invited to use the stairs to exercise.
4. Spa & Fitness
Regular cleaning and sanitizing of devices after each use.
Periodic sanitization of air ducts.
There will be individual separation barriers as of June 15th
Installation of antibacterial gel dispensers (70% alcohol based)
Antibacterial towel dispensers to sanitize the Spa equipment and/or utensils
The maximum capacity of users per schedule was restructured
5. Food and Beverage Service
Mandatory cleaning by the hour (surfaces, counters, handles, furniture, machinery, telephones, etc.)
The general capacity of the consumption centers was rearranged, which will now be operating at 50% of their capacity according to our SAFE distancing recommendations, which is recommended to be between 1.5 m -2 m
Room Service protocol has been updated:
1) Waiter Protocols (hand wash before and after service, tray disinfection service done at all times.
2) Food Service: Disposable containers that allow protection of food at all times (check quality options).
Installation of antibacterial gel dispensers (70% alcohol based)
Strict protocols for the delivery of raw materials / supplies with sanitization upon delivery
Mandatory use of face masks for employees
 6. Marina Services
Acrylic barriers were installed in the marina front desk area
Antibacterial gel dispensers (70% alcohol based) have been installed.
1.5 m customer service markings were established to ensure our Safe distance
7. Our Staff
100% of our collaborators have been trained through courses taught by the Ministry of Health where the main objective is prevention and care personal and for our guests.
Our staff access is also done through a sanitation tunnel, and their temperature is monitored using a thermal imaging.
The use of face masks is mandatory, which will be provided by our company, along with specialized equipment for each of the areas according to their function.
We avoid having areas with excess staff crowding, keeping a safe distance.
8. Rooms
A new general cleaning and sanitation process was implemented, with main focus on high contact surfaces (plates, light switches, remote controls, surfaces, etc.)
A personal sanitization kit which includes: 1 antibacterial gel, 1 spray with a disinfecting chemical and a microfiber cloth will be found in your room as part of its amenities
As of June 1st, Illuminometers will be available to measure the efficiency of room cleanliness.
Also as of June 1st the hotel whites will be checked with light technology to test their correct sanitation.
No staff enters without using our sanitation tunnel.
9. Transportation
A new general and frequent cleaning and sanitation process has been implemented in the transportation units.
Regulatory use of face masks for drivers and guests inside the unit.
Each driver will have a disinfection kit to sanitize the unit after the use of each guest or travel group.
Steam cleaning on the entire unit will be done frequently.
The above measures are just some of the actions that we will be thoroughly working on.
We shall follow any updates from our authorities as well as health protocols to guarantee the best quality service and sanitation standards in all of our areas.
At Coral Hotel & Marina you and our staff are the most important.
We look forward having you back and allowing you a comfortable, safe and healthy accommodation.
We highly thank you for your preference!
Sincerely,
The Coral & Marina Hotel Management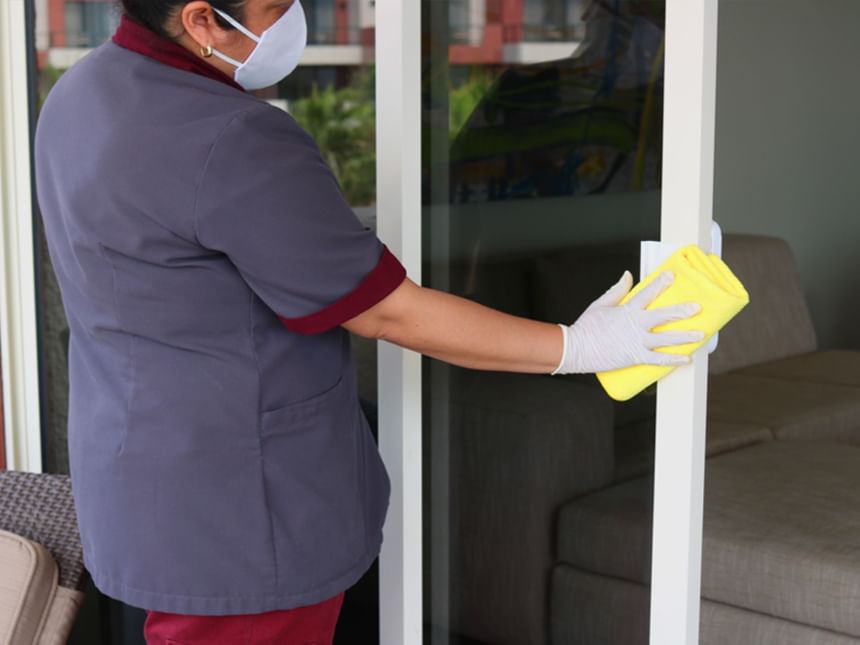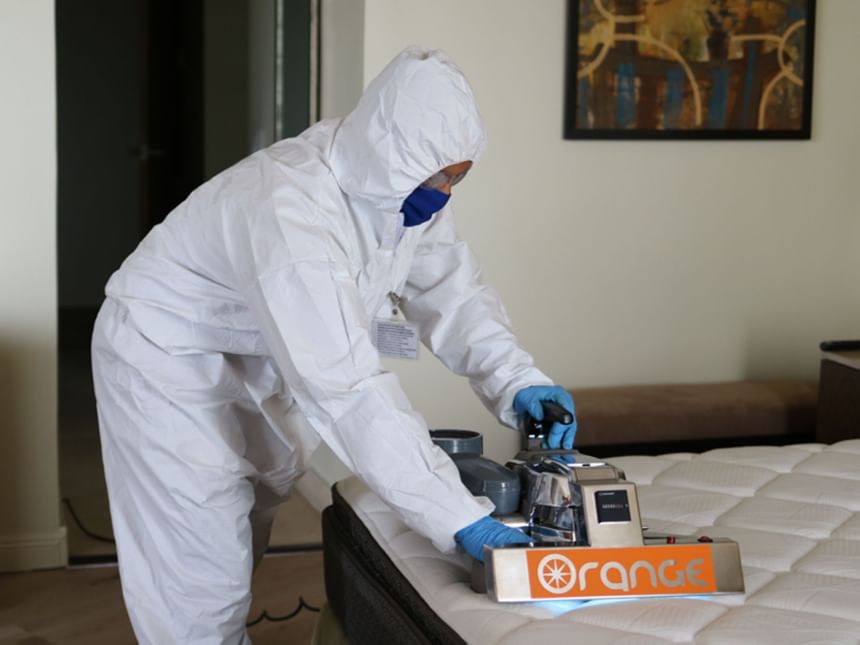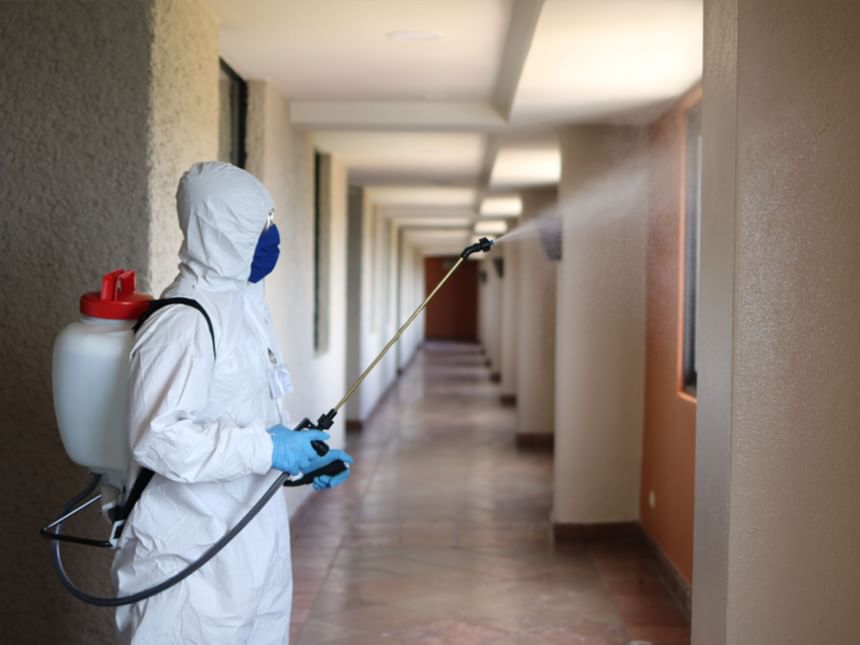 Cancellation Policies
COVID-19-Important message for customers with upcoming bookings.
The entire travel industry is experiencing an unprecedented increase in service requests from customers due to the overwhelming impact of the COVID-19.
For customers who booked a non-refundable rate before March 16, 2020 for stays between March 16, 2020 - June 30, 2020, will be eligible for a full refund or coupon that allows you to re-book for later dates. You can call or email us, but you must cancel your reservation at least 24 hours before check-in to be eligible for this offer. You will be eligible for a coupon equal to the total value of your original reservation that can be used for a future stay before December 30, 2020.
For customers with stays after May 31, 2020, our cancellation policy will be 72 hrs. before check-in to avoid the charge of the 1st night EXCEPT the Coral Getaway rate. The Coral Getaway rate is not cancellable or refundable by coupon.
​For customers whose accommodation plans have already been impaired by COVID-19 and whose travel date has passed, we want to assure you that we are working to attend to your needs as well.
We will continue to work to implement flexible policies. Rest assured that we are doing our best to make this experience as easy and stress-free as possible for our customers, and will keep everyone updated with the latest information.
We thank you for your continued understanding. There's nothing more important to us than you, our customers, remaining safe through this stressful time. All of us at Hotel Coral & Marina value you and are grateful for your understanding.