BC Bistro & Cava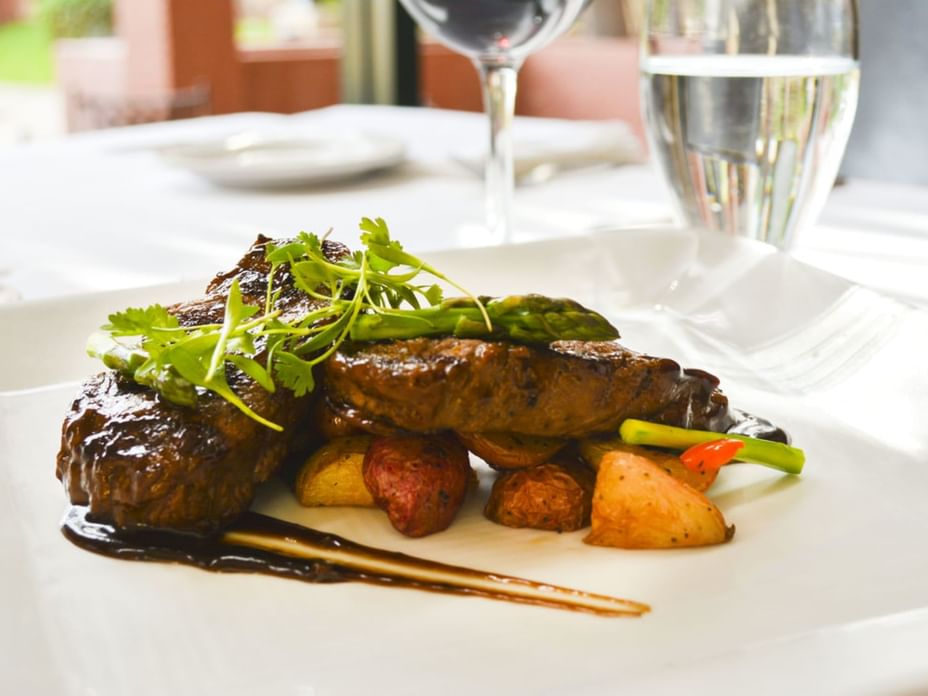 Savor the delightful flavors of Baja California at our award-winning restaurant, BC Bistro & Cava. Our gourmet dishes are prepared in the region's popular style, which blends typical Mexican entrees with locally sourced Mediterranean cuisine. When paired with our Guadalupe Valley wines, these dishes are a Baja dining experience you won't want to miss.
Exceptionally fresh seafood, delicately seasoned steaks, gourmet pizza and sizzling fajitas will make you reconsider everything you thought you knew about Mexican food. Dine indoors or outside on our oceanfront patio overlooking the gardens and pool. Ask for the house specialties. Breakfast guests can choose from our hot buffet or a la carte menu.
Come in for our famous Sunday brunch, and start your day with delicious fresh fruit, crepes, made-to-order omelets, Mexican BBQ and more
For reservations call us: (from USA): (646) 175-0000 ext. 7140
Hours: 7 a.m. to 11 p.m.
Enjoy our delicious Paseo Gastronómico every Thursday, Friday and Saturday from 5 p.m. to 10 p.m.
Desayuno Campestre: from 8 a.m. to 2 p.m.